P.S.S x Permanent Vacation
P.S.S x PV Slipper Collaboration July 2020
A new everyday life, a new way of living, introducing Project 13 - A collaboration between Permanent Vacation and Post Sole Studio.
The worldwide community is operating in a new rhythm, so we have banded together with Permanent Vacation to create you a considered indoor shoe ... it's called a 'slipper'.
A first for both brands, this project naturally formed a blank canvas to play with, and the outcome is ultra-comfortable. Featuring lilac wool on a bed of cork, in a P.S.S traditional silhouette. These slippers mold to your feet, and only become more comfortable over time.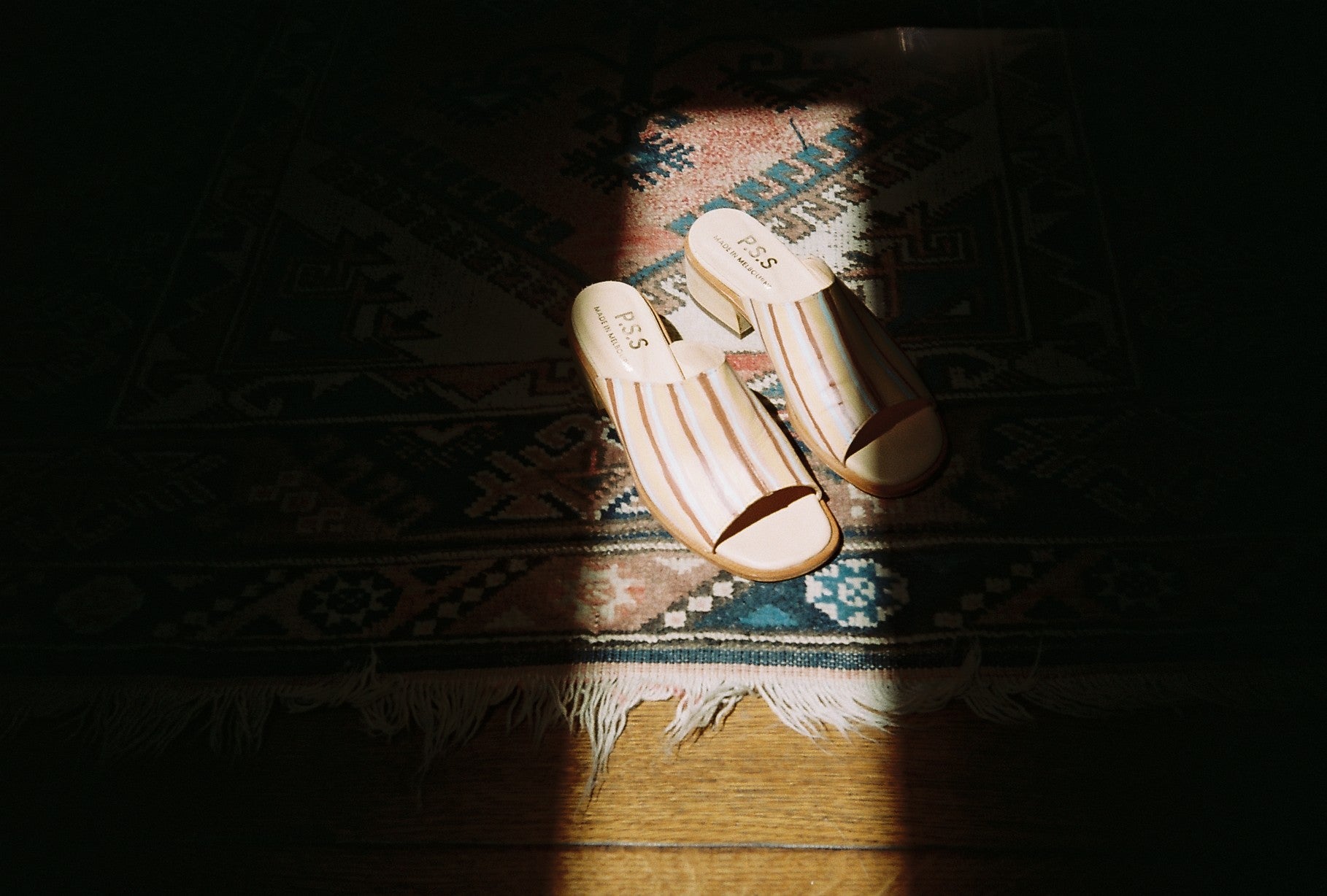 Working with Thea on our SS18 campaign was such a joy that we were excited to come up with another concept we could collaborate together on. One of our most popular leathers is our Kangaroo Veg Tan...
Read more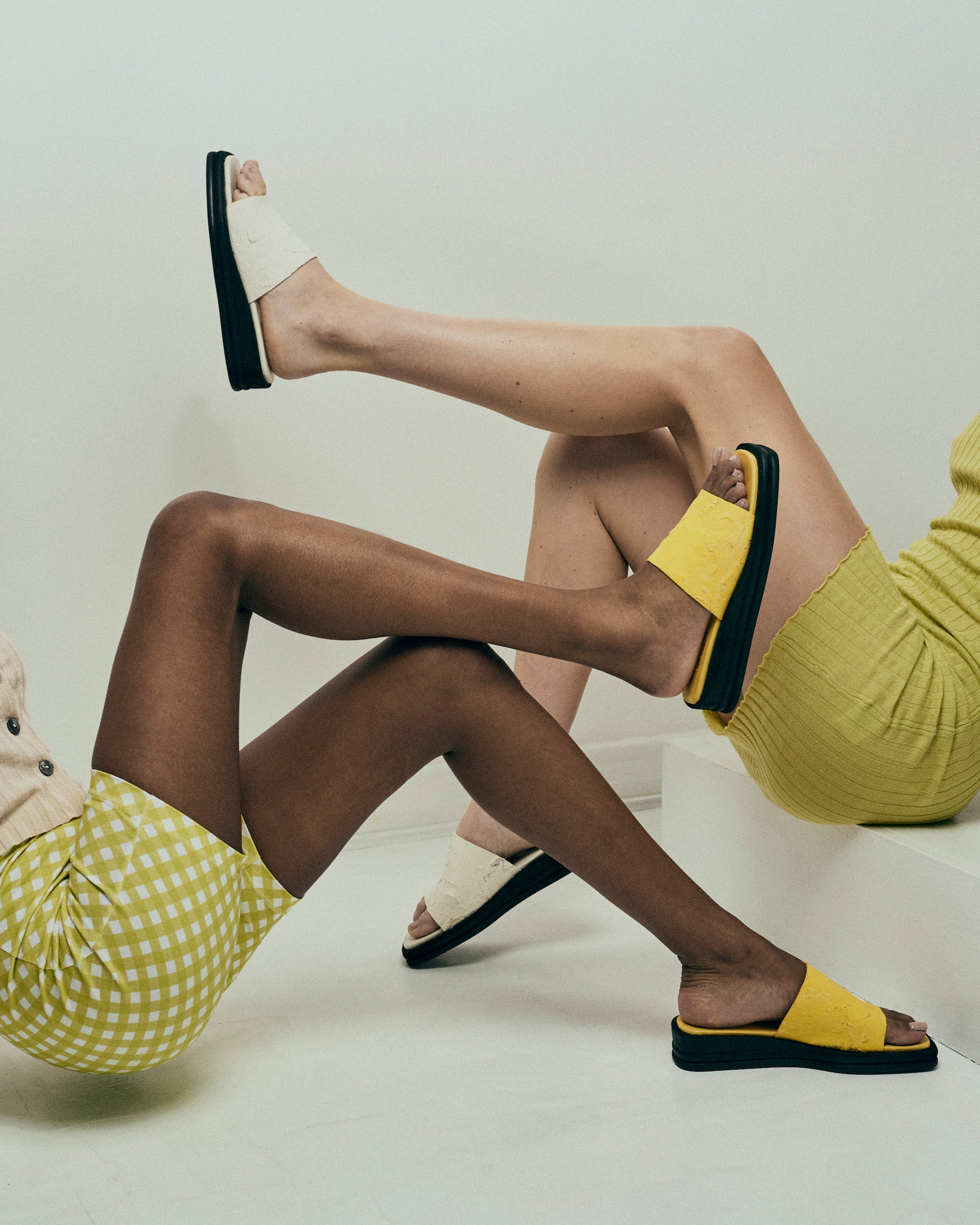 A collaboration between P.S.S and Molly Younger, a Melbourne based designer who works with latex and someone we have admired for many years...
Read more